To:

Atty. Felipe L. Gozon, Chairman of the Board of Directors and Chief Executive Officer, and Lilybeth G. Rasonable, Senior Vice President, Entertainment Group, GMA Network, Inc.
Stop Agimat ng Agila from airing. Make Bong Revilla return the 124.5 million plundered money.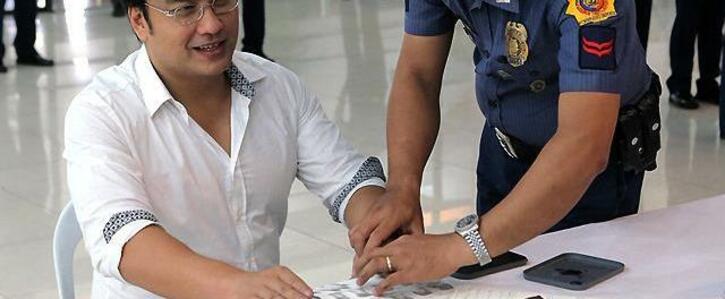 Stop Agimat ng Agila from airing on GMA 7 in order to be consistent with their vision of promoting the best in Filipinos" and their values of upholding general integrity.
GMA network should cancel Agimat ng Agila and stop offering any shows to plunderer Bong Revilla. Instead, the network should tell Bong Revilla to return to the National Treasury the 124.5 million plundered money together with Janet Lim Napoles.
GMA network should not profit by laundering the image of a plundering senator/actor. Being elected as a Philippine senator doesn't mean he should not return Filipino people's money as articulated by the Philippine Ombudsman.
Why is this important?
GMA should act in consistent with its corporate values, one of which is integrity and transparency. By employing Bong Revilla to star in one of its shows, it is countering its own values and beliefs by allowing and making itself an accomplice in laundering the image of a thieving senator/actor.
Moreover, the show in itself is an affront to the Filipino taxpayers. Associating Bong Revilla, a plunderer extraordinaire, with the Philippine Eagle, a critically endangered species, is against everything the Eagle represents: Bravery, Strength, and most importantly, INTEGRITY. Adding further insult, Bong Revilla depicting the role of a forest ranger - one of the most dangerous yet most honorable and selfless public servants in the Philippines. The plundered money can fund the forest rangers and other projects protecting our environment.
Instead of being complicit to laundering the image of plundered, GMA Nertwork should help uphold the policy of the state to promote a high standard of ethics in public service, and uphold public interest over personal interest as stipulated under RA 6713 otherwise known as The Code of Conduct and Ethical Standards for Public Officials and Employees. The media is a powerful tool for accountability and should not be complicit in laundering a plunderer's image.
#ParaSaPilipino
How it will be delivered