To:

Pres. Rodrigo Duterte, DENR Sec. R. Cimatu, DOT Sec. B. Puyat, DA Sec. M. Pinol, Sen. C. Villar (Environment), Sen. S. Gatchalian (Energy), Cong. P. Ortega, Cong. S. Eriguel, Gov. Pacoy Ortega, Vice Gov. Aureo Nisce and Mayor Victor Marron
No to Coal-fired Power Plant in La Union, the Surfing Capital of the North!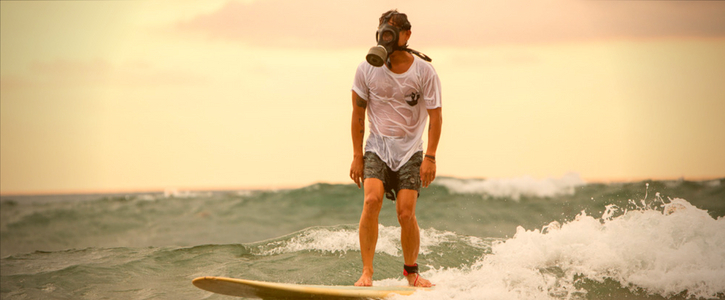 We strongly oppose the plan of Global Luzon Energy Development Corporation (GLEDC) to build and operate a risky, polluting, and destructive 670 megawatt coal-fired power plant in La Union, the Surfing Capital of the North!
Why is this important?
La Union is under threat: the construction of a 670-megawatt coal-fired power plant (CFPP) is expected to commence this year, in the historic town of Luna, which is known for its natural geophysical and cultural assets of high ecological, livelihood and touristic value.
Within the 2 to 30 aerial-kilometer radius of the proposed coal-fired plant are the towns of Balaoan, known for its bountiful corn harvests and biodiverse coral gardens; of San Juan and Bacnotan, the main surfing areas; and of San Gabriel, home to Tangadan Falls (the most popular falls in Northwest Luzon) and Lon-oy Springs (a major water supply source of the City of San Fernando and suburbs). All of these will be degraded and eventually destroyed once the CFPP starts spewing toxic chemicals.
Moreover, the water heated by the plant's cooling system will blanch and damage supersensitive corals within the Darigayos Cove, known for its rich marine ecosystem (the source of livelihood of thousands of fisherfolks) and heritage structures along its white beach.
We APPEAL to President Rodrigo Duterte, DENR Secretary Roy Cimatu, DOT Secretary Bernadette Romulo-Puyat, Sen. Cynthia Villar (Environment Committee), Sen. Sherwin Gatchalian (Energy Committee), DA Secretary Manny Pinol, Congressman Pablo Ortega, Congresswoman Sandra Eriguel, Governor Francisco Emmanuel Ortega III, Vice Gov. Aureo Nisce, Mayor Victor Marron and Vice Mayor Romeo Resureccion to:
1. Deny GLEDC's application for an environmental compliance certificate (ECC) including other permits to construct and operate the CFPP. The proponents used deceit, bribery and strong-arm tactics to suppress opposition to their plan and did not fully comply with the required ECC processes as it only consulted residents in the five (5) barangays in and around the proposed 41-hectare site and excluded/ignored other towns and barangays within the plant's immediate impact area as shown by the NO2 modelling exercise done by its own environmental consultants. Likewise, the Environmental Impact Assessment done by GLEDC's consultants was also found to be technically deficient and misleading by other technical experts.
2. Pursue an alternative development agenda that is consistent with the Agri-Tourism Development Strategy of the Provincial Government of La Union being espoused by no less than Governor Pacoy Ortega. The proposed site and the nearby Darigayos Cove and Mt Kangisitan can instead be developed as an ecotourism zone linked with other touristic attractions of La Union.
3. Identify and develop renewable energy sources to augment the country's power supply. As La Union has a very high photovoltaic potential, more solar farms similar to those in Batangas should be built as soon as possible.